Join us to learn more about
Do you have an embroidery machine or you are interested in what you can do with embroidery software? If the answer is yes, you'll want to join us for a virtual event brought directly to you in your home.


Karen Charles, a PFAFF educator, will tell us all about what is new with PFAFF, and show us exciting techniques that we can do with our new mySewnet embroidery software, and inspire us with creative ideas that are sure to get us planning our next projects.

All you need is your device (computer, tablet, or smartphone) to join the meeting!

Attendees will receive a $10.00 credit in The Fabric Shop!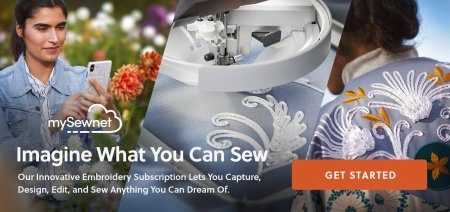 Learn more about mySewnet by visiting https://mysewnet.com